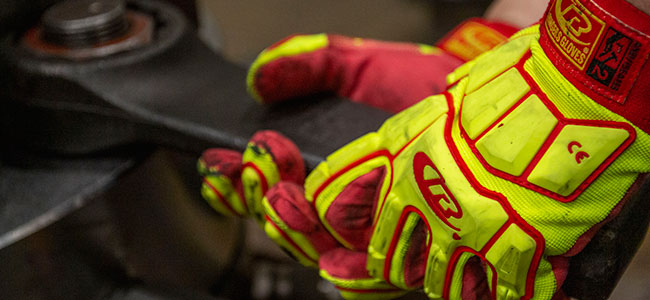 Industrial Hand Safety 101
Please Join Ansell Ringers for this Free Webinar
Thursday, June 25, 2020 - 10:00 AM CDT

Webinar Summary:

Ansell Ringers Gloves will present common workplace threats to hand safety and injury statistics, with a focus on the two most common causes of injury – cut & impact hazards. By providing an overview of the EN and ANSI standards for glove ratings, and leading technologies that meet these established standards of protection, this webinar will educate you on making the best decisions to protect your workers' hands and establish a leading safety culture, leaving you with an understanding of how to increase productivity and cost effectiveness with the right safety partner.

About Our Speakers:





Christina Beahm
Director, Product Portfolio
Ringers: Industrial Global Business Unit

Christina has over 25 years of experience as a senior merchant and brand leader, focused on consumer centric solutions in the outerwear, sportswear, and industrial safety space. She joined Ansell Ringers Gloves in 2018 and currently leads the global expansion of impact safety solutions across industrial applications. Residing in Houston, TX, she holds a B.S. in Marketing and Management from the University of Oregon in Eugene, OR and an Advanced Management Program degree from Rice University in Houston, TX.


Adnan Afzal
Associate Director of Energy: North America Industrial

Adnan has over 20 years of experience in the Industrial products space with a focus on welding and safety solutions. A member of Ansell Ringers Gloves since 2016, he has developed and executed strategies across industrial verticals focused on leading corporate dialogue around increased safety and productivity. Residing in Houston, TX, he holds a BBA from Southern Methodist University in Dallas, TX and an Advanced Management Program degree from Rice University in Houston, TX.