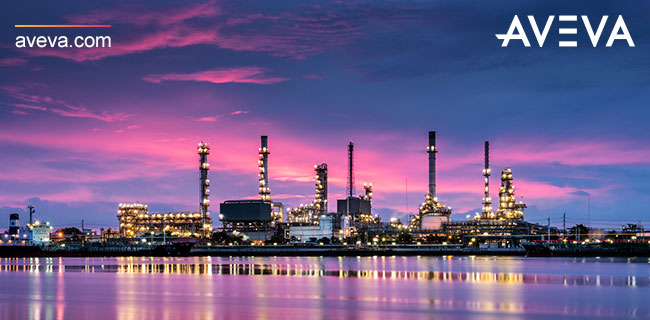 Leverage the cloud to execute agile projects,
mitigate risk and compete effectively – against all odds
Please Join AVEVA for this Free Webinar
Wednesday, July 29, 2020 - 10:00 AM CDT, 4:00 PM BST

Webinar Topic:

The capital project industry is preparing for a significant shift, and nearly everyone agrees – digital transformation to enable improved collaboration across the asset lifecycle will be the difference maker for the industrial sector of the future.

Join Lee Tedstone, Head of Project Execution at AVEVA, and Maged Selim, Head of Engineering and Design at AVEVA, to hear how a secure and collaborative cloud approach to capital project execution can create alignment between EPC and Owner Operators to enable winning outcomes for all parties involved.

Register now to hear how you can create a sustainable future for complex industrial projects around the world, and improve both cost and schedule by leveraging greater project flexibility, connectivity, and agility on the Cloud.

In this session, Lee and Maged will discuss:

Learn how a data-centric approach is key for the digital twin, breaking down the silos between the design phases to optimize your projects, providing your business with greater agility, efficiency and reduced risk.
How to go beyond connecting construction workers to equip workers, teams and project parties with best practice, defined (repeatable) process, and shared, instantaneous, and mutually trusted information
Value drivers for flexible technology deployments beyond the usual – approach technology adoption the way you do your projects, expecting change, and adapting flexibly throughout
About Our Speakers:
Lee Tedstone
Head of Project Execution, AVEVA

Lee Tedstone is Global Vice President leading the Procurement and Construction business at AVEVA. He holds an Master's Degree in Engineering from Queens University in Belfast, N. Ireland and has been involved in numerous engineering and capital projects over the past 20 years in executive leadership, sales and marketing, strategy, and technical roles. Lee is responsible for defining the Procure, Construct and Handover Portfolio strategy to help EPC's and Owners in the industrial plant and marine sectors to drive efficiency through use of technology in the capital project part of the Asset Lifecycle.

Maged Selim
Head of Integrated Engineering & Design, AVEVA

Maged is a CAE professional with an international and world class reputation, specialising in systems integration and workflow analysis. He holds a Bachelor's of Science in Chemical Engineering and Masters of Science in Computer Aided Engineering. He has over 20 years experience in asset life cycle management, standards and non-standards based integration, solution architecture and implementation within the process & power and industry.